The EA Working Group on Health Care and Laboratory Medicine held its meeting on the 28 and 29 June, in Budapest, hosted by NAH (Hungary).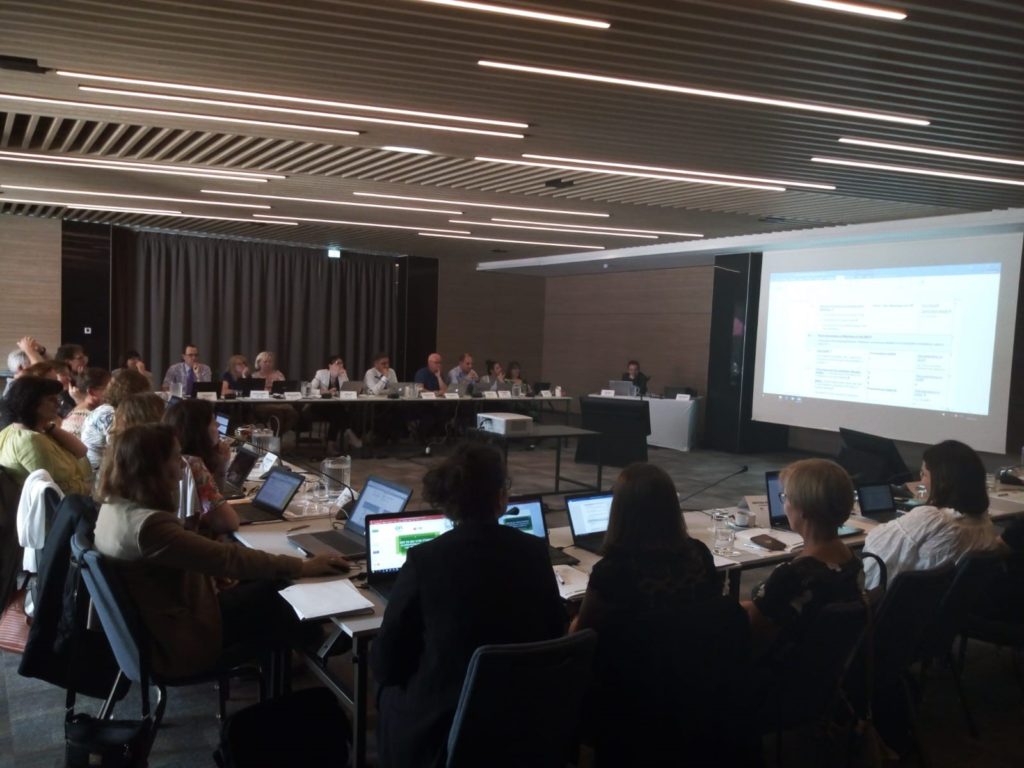 Attended by 45 representatives of EA members from 25 countries, as well as with a representative of European Federation of Clinical Chemistry and Laboratory Medicine (EFLM), the meeting was the occasion to discuss and update members on the following items:
Situation of health care, medical laboratories and the use of accreditation in Hungary;
Presentation of European Federation of Clinical Chemistry and Laboratory Medicine (EFLM), EA Recognized Stakeholder;
Collaboration with the European Commission Initiative on Breast Cancer (ECIBC) and the European Federation for Immunogenetics;
Bio banking activities and assessment process, with the presentation of the new standard DIS ISO 20387 with the objective to have an earlier publication in October 2018;
Comparison between EN ISO 15189:2012 Medical laboratories — Requirements for quality and competence and EN ISO/IEC 17025:2017 General requirements for the competence of testing and calibration laboratories.
Answering of questions from members in different areas of laboratory medicine.
The following EA publications are under revision by the Working Group. Future steps of the revision process were planned in relation to the Laboratory Committee Work Programme 2018:
EA-4/20 G:2014 Guidance for the Assessment of Laboratories against EN ISO 15189 and EN ISO 22870 Point-of-Care Testing (POCT);
EA-4/17 M: 2008 EA position paper on the expression description of scopes of accreditation of medical laboratories.
The outcome of the meeting of the Health Care Working Group will bring in the near future some impulse in the way how to present scopes of accreditation of medical laboratories and how to treat point of care testing in combination with ISO 15189, certainly useful to bring into ILAC for a worldwide consideration.
The next meeting will be hosted by CYS-AB (Cyprus) on 29 – 30 November 2018 in Limassol.