The International Metrology Congress (CIM) will be back in 2019 from 24 to 26 September in Paris (Paris Porte de Versailles Exhibition Hall 4) and be held in partnership with the exhibition Measurement World, the new European event dedicated to Measurement.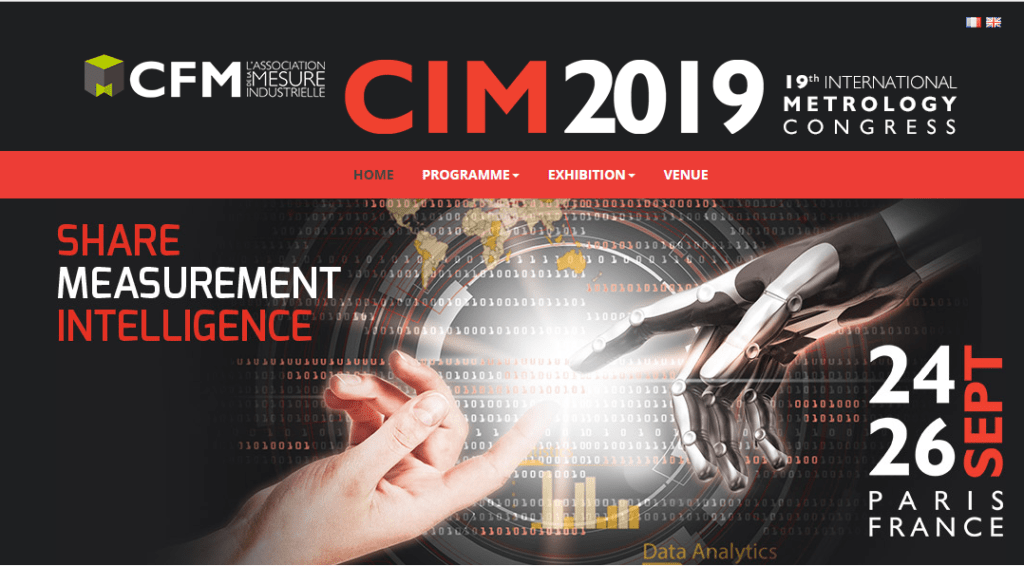 As in 2017, EA will be involved in the organization committee in order to continue to highlight the role played by accreditation and metrology in the European Quality Infrastructure.
This 3-day event will deal with Research and Development and best practices for Measurement and Metrology through conference and round tables sessions (with for example, a round table on the new EN ISO/IEC 17025 and risk management), demonstrations and an exhibition place where visitors will discover innovations and solutions as well as having the opportunity to share best practices.
About 1.000 participants (users of measurement technology in industry and laboratories, quality managers and decision makers, manufacturers of measurement equipment and service providers, academics and researchers, etc) from 50 countries are expected to register.
A call for papers will be launched in October 2018 and the conference program will be published in April 2019.
Jenny HULLY (National Physical Laboratory) et Daniel JULLIEN (DigiPlant Consulting), co-presidents of the organization committee, "are confident in the success of the 19th edition of the CIM, especially with the partnership we are currently building with GL Events for the 1st edition of the Measurement World. The creation of this exhibition results from the increasing place taken by metrology. Indeed, the growth of technologies gives a central place to measurement, in all industries, from construction, chemicals, environment to digital or finance, to create more trust in data. We want the CIM to be the place where professionals, from everywhere in the world, can meet, discuss and share information and best practices in order to avoid technical barrier in exchange of secured data. We have now one year to gather 230 exhibitors and 3000 visitors and all the members of our committee are involved to make it possible. We are also pleased to count again on the involvement of EA in the organization committee, which is a great opportunity to enhance the international dimension of the event."
For further details, please go on CIM 2019 website: http://cim2019.com/home.html
EA is pleased to maintain its support to the International Metrology Congress. Accreditation of calibration and tests and conformity assessment activities in general exist to underpin fair trade and economic development. For many years, EA is proud to be an active partner of the Congress as it is part of EA commitment to develop a sound, transparent and reliable accreditation infrastructure in Europe, It means also global recognition: "Accredited once, accepted everywhere"!